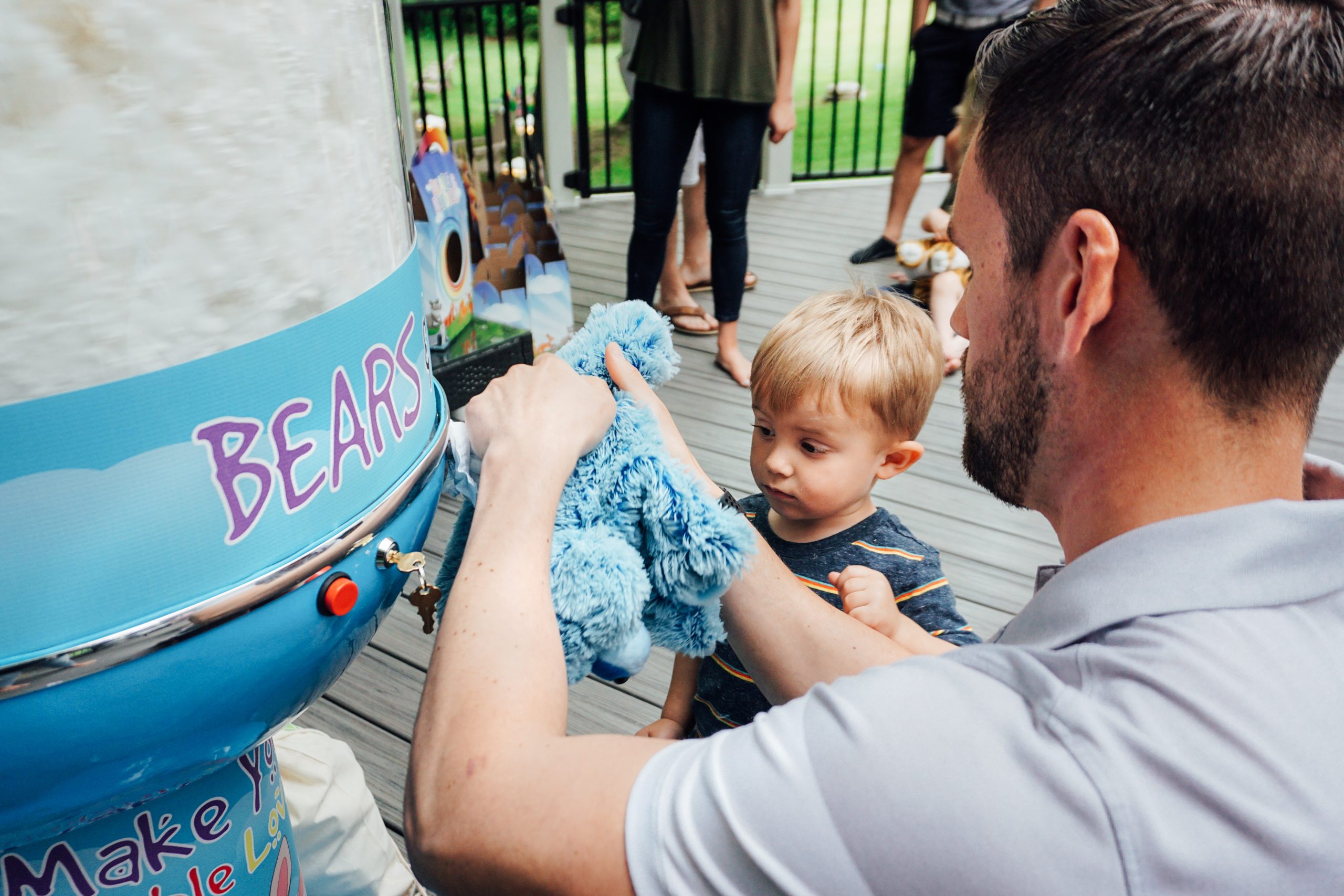 Welcome to the Vortex Family
Thank you for your recent purchase of a Vortex Stuffing Machine and welcome to the Vortex Family. You are now the owner of the most powerful and efficient stuffing machine in our industry. Handcrafted in Michigan and made of sustainability-sourced wood, your machine is primed to help you provide the highest quality build-your-own plush experience while also providing your business with an opportunity to prosper. We look forward to hearing about your success and working with you for years to come. Thank you for choosing a sustainably sourced product and joining us in our mission of creating smiles, positive memories, and educating the next generation on how we can all support this beautiful planet we call home.
Clean, Pristine, & Eco Green
We know how much you love your favorite bear or buddy and how you want to take them everywhere with you. After a lot of love and adventures, there comes a time when we need to take care of and clean our best buddies to make sure they last for years to come.
We created our care line to help keep our plushies clean and safe for young ones, while also challenging you to Demand More while Consuming Less. Make the conscious decision to take care of your quality plushies so they last for years, instead of discarding them after they have a spill, get dropped in the mud, or start to look worn from all the daily adventure. Join us in our mission of supporting our planet by taking care of your bears and buddies.